www.eurofashionverona.com
HIGH VISUAL IMPACT COMMUNICATION
Polystyrene offers great opportunities in the realization of large elements suitable for high visual impact communication.
We produce signs, writings, polystyrene letters in large format for the following uses:
customisation of large-scale distribution departments, writing for supermarkets, customisation of stages, exhibition stands, scenographic elements and outdoor events.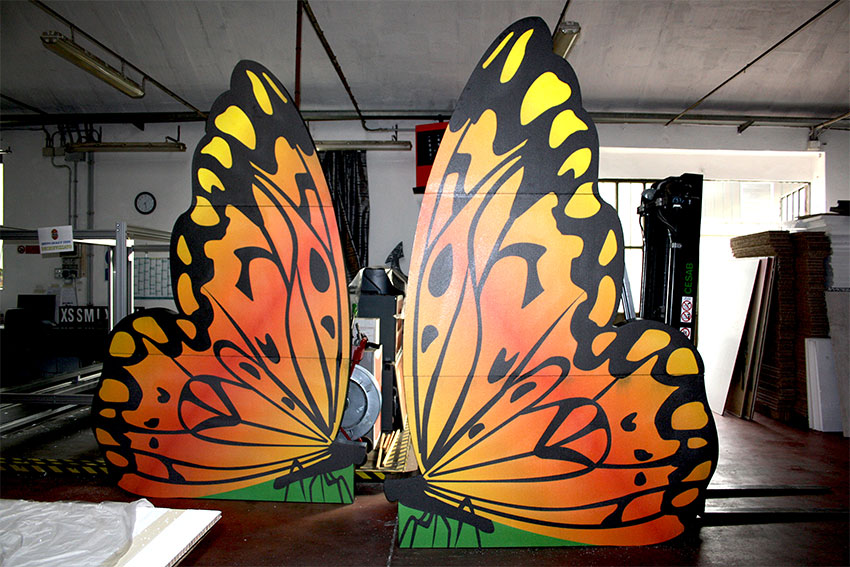 The technical characteristics of polystyrene offer great opportunities in the world of communication: lightness, safety, large size, make it suitable for applications in shops, fairs, exhibition stands.
We are one of the few companies able to cut it, print it, paint it, mould it, shape it both in its expanded and extruded version.