www.eurofashionverona.com
interior design advertising
COMMUNICATION FOR INTERIORS, EXHIBITION STANDS, EVENTS, SHOPS AND SUPERMARKETS
The installation of the elements produced is the completion of the supply. For this we use equipment in accordance with the law and only highly specialized internal personnel.
Our production techniques and the continuous research of new materials and tools allow us to keep up with the times and offer customers cutting-edge solutions.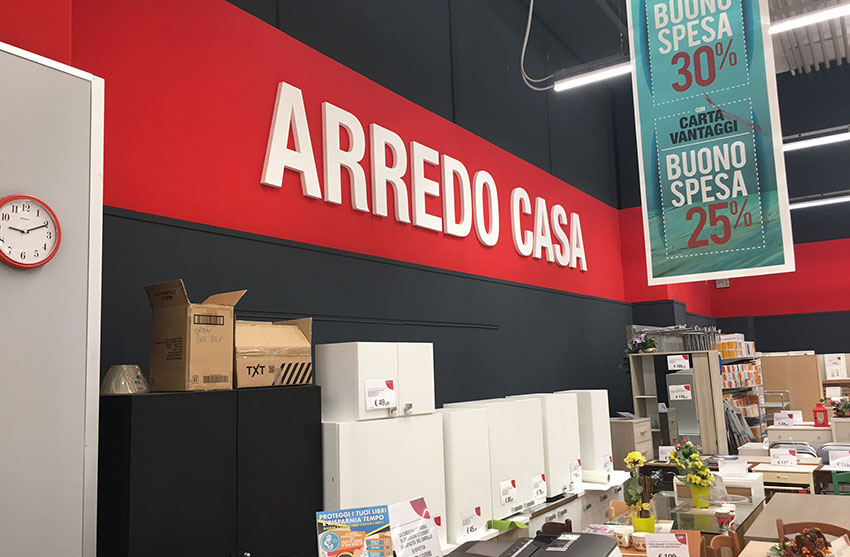 Customizing a department of a supermarket or retail store means telling the millions of visitors exactly where to go.
We are aware of the usefulness and functional importance of what we produce, beyond the economic aspect.